ANSI-CFP Food Protection Manager
Online
---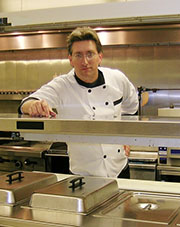 An ANSI Food Protection Manager Certification is required by law in many states. If you need your Food Protection Manager Certification (also called Food Safety Manager) we offer an ANSI-CFP approved 8 hour online course and an online Proctored exam. You may purchase the package which indludes both or you may just take the test. However, if you fail the ANSI Proctored exam you will have to purchase the course and the exam again.
This 100% online Food Manager Principles course is 8 hours in length and covers food safety issues, regulations, and techniques to maintain a food-safe environment.
This ANSI-CFP approved online course will help you to better understand how handling food correctly is not only the law, but it improves safety and reduces risks.
Our Food Manager Principles Course is now mobile-friendly allowing the student to complete the course wherever there is internet access.
Texas has a state-specific course and exam which we offer on this site. If you work in Texas, please take our Texas Food Safety Manager course and exam.Click on the top blue menu tab "Food Courses" and you'll see it.
New York City has a specific course which we do not offer. This course in not valid in NYC.
You may print your food safety manager certification immediately upon successful completion of the online proctored exam! You should carry this certification with you anytime you are working.
Easy Steps Below to Earn Your
Food Safety Manager
Enroll in our class by clicking on the blue "BUY NOW " button above, enter your information and pay for the course.
Complete the 360Training Food Safety Manager course online at your own pace.You have one year to complete the course.
A 72% score or higher is required to pass the final test.
Pass the online proctored exam. It is approximately 1.5 hours in length online.
If you fail the final exam you have one additional attempt to pass at no charge.
You may print your food safety ertification as proof to provide your employer.
Your ANSI-CFP Food Manager is valid for 5 years in most states.
Most States that have mandatory certification for Food Safety Managers accept this certification.
Check with your State and Local agencies to see if you need to register with them or pay any additional fees.
Read our Candidate Information Booklet for specifics.
ANSI Accredited Program Certificate Issuer: #0975
Online Proctored Exam General Info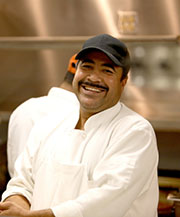 The 360Training/Learn2Serve Food Protection Manager Certification Exam is ANSI-approved for remote protecting online using the webcam on the computer. You must have a webcam to take the exam. The exam will be proctored by one of our online proctors. All students will be allowed a total of two exam attempts with no additional fee.
The online proctoring is available Monday-Friday between 7 AM to 8 PM (CST). To access your exam after purchase, simply launch the course in the 360training LMS (Learning Management System) and follow the detailed instructions.
Read our Candidate Information Booklet for specifics on the Proctored Exam..
Certified Food Protection Manager
Learning Objectives
Our CFP Food Safety Manager course content was produced by industry professionals with many years of food experience and meets ANSI-CFP standards for food managers in licensed establishments.
Understand Food Safety, its importance, and those who enforce it
Recognize food-borne illness and its cause
Identify biological, physical, and chemical contamination
Understand preservation and temperature control
Recognize the importance of proper personal hygiene in the workplace
Implement appropriate procedures to receive and store foods
Understand cleaning, sanitization, pest control, and facility design

Get Your Food Safety Manager Certification Online in 10 Hours!
100% Online Mobile Friendly Courses