Pennsylvania RAMP Training
- TIPS Training
---
Responsible alcohol training is mandated by the State of Pennsylvania for Owners, Managers, sellers, servers and ID Checkers employed in a licensed establishment. The Pennsylvania RAMP program became mandatory in 2016.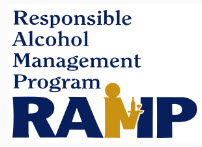 Any person who sells or serves alcoholic beverages in the state of Pennsylvania MUST take and pass the Pennsylvania RAMP seller/server class in order to comply with this law. The program will also help protect workers and their employer from potential legal incidents. The certification must be renewed every two years.
Persons completing this course will receive 2 certifications! Both the TIPS Certification and the Pennsylvania RAMP Seller/Server certificate..
The eTIPS Pennsylvania RAMP Training Course is approved and accepted state-wide in Pennsylvania.
If you are looking to train your staff, please visit our Group Training page!
ANSI 2 Hour Food Hanler
Course:
The Package buttons above include both the Arizona title 4 alcohol course and the 2-hour ANSI approved Food Handler Course. This 100% online Food Handler course is 2 hours in length and covers food safety issues, regulations, and techniques to maintain a food-safe environment.
This ANSI-ASTM approved online course will help you to better understand how handling food correctly is not only the law, but it improves safety and reduces risks.
Read More on our Food Handler Course Page.
---
Who Should
Be RAMP Trained?
Anyone who serves or sells alcohol in a Pennsylvania licensed establishment MUST take this training and receive their RAMP training certificate. TIPS certification is also required by many insurance companies. In addition, having your staff TIPS certified may reduce your liquor liability insurance!
Bartenders
Bar Backs
Servers
ID Checkers
Managers
Owners
Agents
Distributor Sales Staff
Liquor & Grocery Store Clerks & Managers
---
Follow These Easy Steps Below to
get TIPS Certified
Enroll in our class by clicking on the "Buy Now" button above.
Complete the TIPS alcohol certification course online at your own pace.
Pass the certification exam. You have 30 days to complete the course.
If you fail the final exam you have one additional attempt to pass at no charge.
Print your TIPS & RAMP certificate as proof of your online certification.
We also report your RAMP training completion to the PA Liquor Control Board.
Receive your permanent TIPS certification card by US mail in 7 to 10 business days.
---
The eTIPS Pennsylvania Ramp Seller Server training course addresses concerns specific to restaurants, hotels, nightclubs and special events where the alcohol is served or sold to the public.
---
Alcohol service laws are governed by: Pennsylvania Liquor Control Board (PCLB)
Pennsylvania
Alcohol Laws
This information has been provided to us by the regulating agency and is believed to be correct. However, laws and regulations may change at any time, and the information provided should not be relied upon in place of official documents. For more information or clarification, consult the regulatory body for this jurisdiction directly.
| | |
| --- | --- |
| Age to Consume | 21 |
| Age to Pour | 18 |
| Age to Sell | 18 |
| Age to Serve | 18 |

Get TIPS Certified in 3 Hours
100% Online Mobile Friendly Courses