TIPS
History
---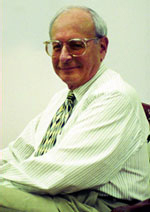 Dr. Morris Chafetz,
Founder of TIPS
In 1982, Dr. Morris Chafetz, founding director of the National Institute on Alcoholism and Alcohol Abuse and author of Big Fat Liars, developed the first TIPS program. His goal was to create a program that would give bartenders and waiters the skills and confidence they need to prevent their customers from becoming intoxicated. TIPS for On Premise was born. The response was overwhelming, and led to other commercial versions of the program: TIPS for Off Premise, TIPS for Concessions, and TIPS for Gaming.
The feedback from program participants was very positive. They were grateful to have a program that went beyond mere information and a scare-tactic approach about the penalties for over-serving. But they also raised an interesting point. Why did all the responsibility for preventing intoxication fall on their shoulders? From their perspective, the consumers themselves were also in an excellent position to bear some responsibility for preventing alcohol-related tragedies.
From that feedback emerged our consumer programs: TIPS for the University, TIPS for Seniors and TIPS for the Workplace. While sharing the basic format of the original programs, the consumer versions train people to intervene with peers and colleagues who are consuming alcohol in social settings. With the addition of these programs, we could offer a response to the problem of intoxication from all sides of the issue.
With the format and philosophy of the program well-established, we focused our efforts on building the best quality control in our industry. We started by creating a robust record-keeping system, unmatched by any other server training program. Our records have been used in courts, by liquor boards, and internally by corporate clients to verify training and certification. We also developed policies and internal procedures to ensure consistent, high-quality training.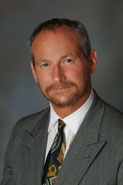 Dr. Morris Chafetz,
Founder of TIPS
Our efforts have produced results. The insurance industry discounts liquor liability premiums up to 25% for TIPS-certified clients. Courts recognize TIPS as the standard for server training programs. Liquor boards mitigate fines and penalties for violators who incorporate TIPS training at their establishments. And hotels, restaurants, and bars across the country reap the benefits of more professional waitstaff and more satisfied customers.
In over 30 years, we have certified 50,000 trainers and over 5 million servers worldwide. There ar5 TIPS-certified people in all 50 states plus the District of Columbia and 50 foreign countries. All of this has been done with one purpose in mind -- to educate and inform the public about the responsible sale, service and use of alcohol. That is our mission, and everything we do works toward that goal.